Your friendliest stamped concrete sealing expert in the Toronto area.
As an experienced and knowledgeable stamped concrete sealing expert, SealAll has been helping homeowners and businesses for over 20 years in Toronto and areas like the Danforth, Leaside, Lawrence Park, Rosedale, the Beaches and more. Our clients enjoy quality workmanship, save hundreds of dollars and gain peace of mind when they choose SealAll for all their home exterior improvement needs.
Affordable rates and quality workmanship – a great combination in Toronto
From blocking the penetration of stains, oil, de-icing chemicals and other contaminants, to protecting stamped concrete surfaces from abrasion and wear to ensuring easier cleaning, there are many advantages of sealing stamped concrete.
Whether it's stamped concrete patio cleaning and sealing, driveway sealing, acrylic sealing, decorate sealing or more, at SealAll, we will keep it looking spectacular for many years. Not only will it ensure its elegance, our professional sealing can also help extend its service life. And even if the surface begins to show wear after years of exposure to traffic and the environment, you can restore its original beauty with a good cleaning and fresh sealer application.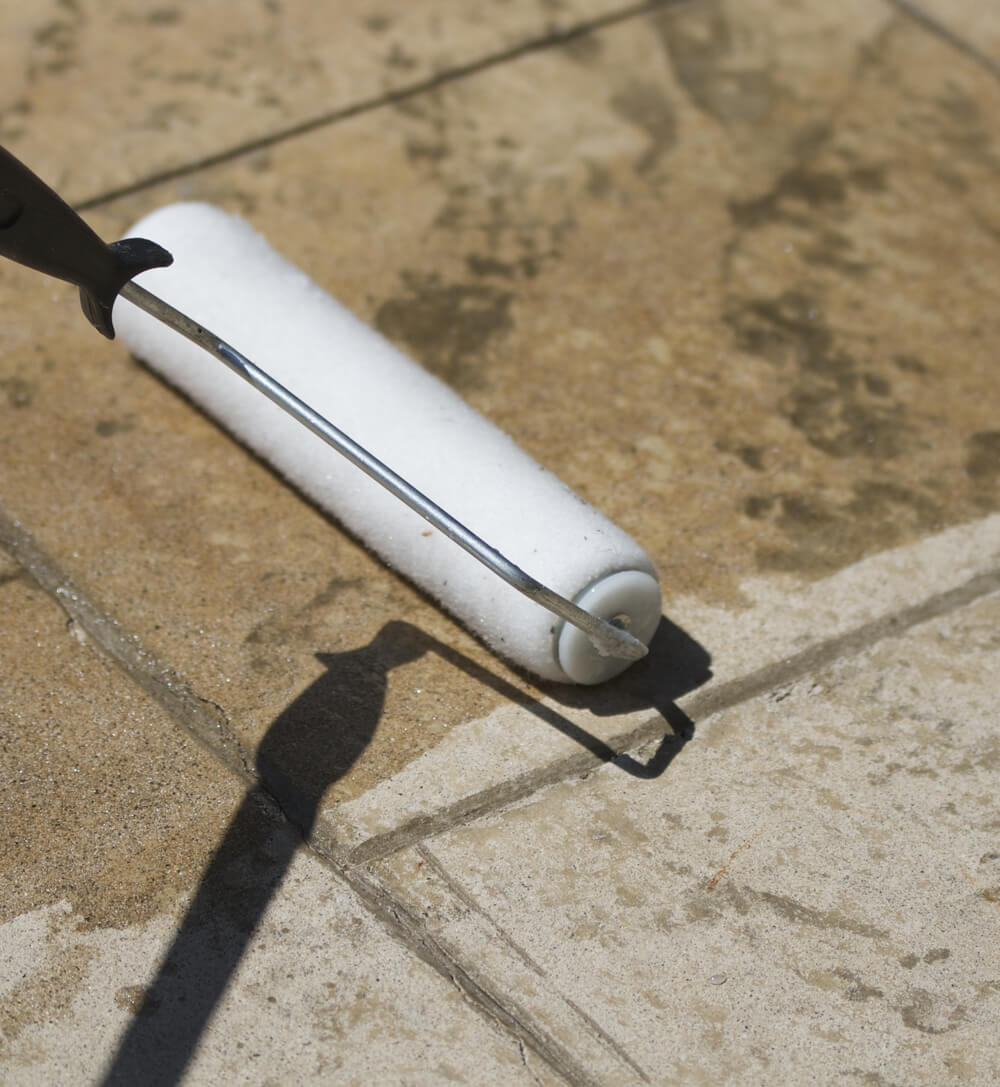 SealAll – the finest Toronto sealing professionals you can rely on
Sealing stamped concrete and waterproofing surfaces is an essential part of hardscape maintenance.
We recommend that all types of exterior concrete should be sealed including plain concrete, stamped concrete, stained concrete, engraved concrete and overlays. Each surface lends itself to unique needs when it comes to a sealer.
At SealAll, we know that there is no such thing as one-size-fits-all stamped concrete sealing service. We are trained to identify your specific property needs and customize a solution that's just right for your home or business premises.
We proudly perform aggregate driveway sealing, stamped acrylic sealing, decorate concrete sealing, stamped concrete patio cleaning, and more for all our Toronto residential and commercial clients. When you choose SealAll for stamped concrete cleaning and all your home improvement needs, you will see that your satisfaction is our main priority.