The Toronto Polymeric Sand Installation Experts you can count on
At SealAll, we work wonders with homeowners, through polymeric sand installation helping lock interlick installations in place in Toronto, Mississauga, Brampton and other areas. Serving over 300 customers a year, we have successfully covered over a million sq. ft of polymeric sand installations to date.
Why Polymeric Sand? The Benefits:
Polymeric sand is a fine sand that is combined with additives that form a binding agent when exposed to water. As the sand particles fuse, the joint between two patio pavers becomes impenetrable and the pavers are locked in place. There is a reason why Polymeric sand has gained popularity amongst contractors for residential and commercial uses for many reasons.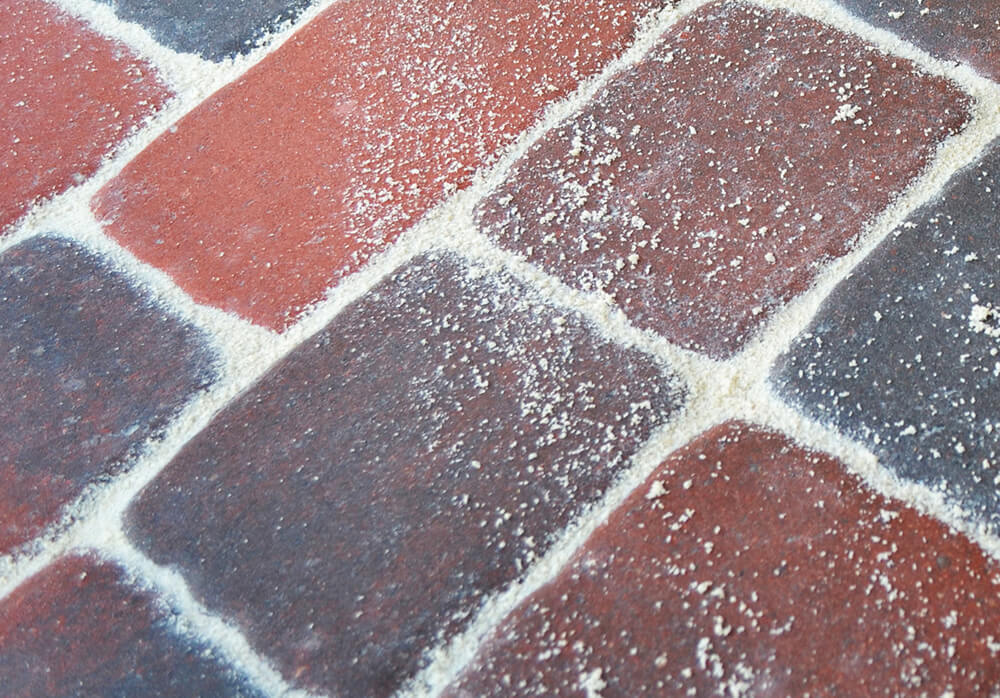 1. Stronger Interlock:
Polymeric sand installation creates a highly durable hard surface on the interlock. It is formulated with binding agents that help lock pavers together that hold up to the test of time.
2. Rain Resistant:
Polymeric sand can withstand even a heavy rainfall, the sand will not wash out of the joints. This also means it protects against water seeping through joints.
3. Safeguards against Weeds and Ants:
Polymeric sand stays impregnable against weeds and ants. Its strong bond prevents weeds and ants to break through the surface.
Professional Polymeric Sand and Jointing Sand Solutions with SealAll.
At SealAll, we use compacting pavers and lock them in place with polymeric sand that serves as the last step in a paving project. We sweep the Polymeric sand into the gaps between pavers. The pavers are then compacted to ensure that the sand spreads thoroughly into every crack. This is repeated a couple of times to ensure that the pavers are completely surrounded by sand.
Our professional contractors then sweep a final layer in between the pavers. Post this, we take care to remove all polymeric sand from the surface of the pavers before adding water. Once the surface has been cleared of any excess polymeric sand, we then spray a light mist of water over to activate the binding agent.
SealAll Clients enjoy the benefits of Polymeric Sand installations
SealAll guarantees polymeric sand installation that is more durable than traditional hardscape aggregate and also prevents weed growth and insect infestations. We ensure the highest quality Polymeric sand that is a high-tech mix of graded, colored sand and a polymer binder, specially formulated for the filling of joints between pavers, slabs or natural stones.